ENG
LGD studio
Teamwork means…
Working effectively in a team environment is crucial for many small businesses. It requires skills in effective communication, collaboration, time management, and business acumen. On a team, members share the ownership of meeting the defined objective.
By establishing a responsibility matrix, you define who is responsible, accountable, consulted, and informed for each task you complete.
Working with a diverse group of people, sometimes in different locations, presents many challenges. Learning to work together effectively in a team environment enables everyone involved to achieve their personal and professional goals.
i Live - You play he lives
"i Live" is the most innovative and realistic life simulator ever created. Over 5000 frames for animation, dynamic lighting and shadows, and the time is in real time! Install now "i Live" and give a 'soul to your device.
Features....
•Bring your baby into the world and bring him up like a real child. Breastfeed him, follow him and watch him growing
•He needs love, if you don't follow him, he won't love you. Give him all love you can and he will love you too!
•Follow his growht phases, from his born to his fifth birthday. Watch his body and conduct changes!
•Play with him and became the best parent ever! Challenge your friend and rise in Leaderboard!
•He Lives night and day waiting for your return!
And much more
Much more! clothes, games and gadget. Make your baby happy for a real experience!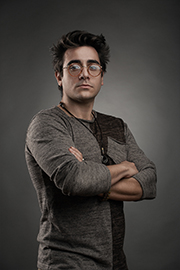 He deals with the modeling / texturing / character art part at LGD. He has been applying himself to self-taught CGI since high school years. After a number of years' experience, he devoted himself to various fields such as videogame industry and concept design. The skills achieved make him a reliable technician with a strong problem-solving ability.
LELIO NUCCIO
Lead 3D artist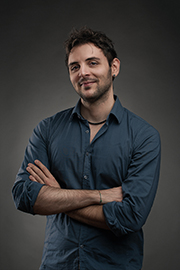 He takes care of the audio sector within the team, producing original soundtracks for the studio. He graduated at the V. Bellini Palermo Conservatory, where he studied electronic music and composition. He has played many roles in his fine-art career, including the composer, the author, the sound engineer and the sound designer as well.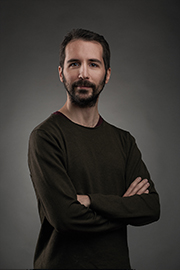 He deals with the design and implementation of the software produced by LGD Studio. He is a developer with more than 15 years of experience and continuous training in many fields, some of which are renderings and videogames programming. He is responsible for "I Live" programing.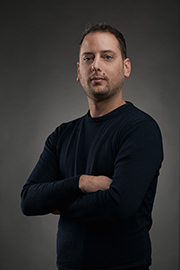 3D general artist at first, he is now a senior graphic designer at LGD Studio. Starts his career as a freelancer working for different private studios setting up special effects for both cinema and fiction.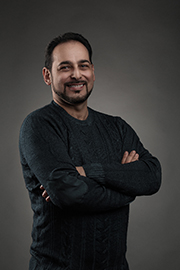 Founder and director of LGD Studio visual effects company. He has beeing involved for 20 in computer graphics and he still keeps on witnessing the progress and and the importance which it has nowadays. He entered the labor market as a freelancer who set up visual effects for both commercial and fiction. He devotes himself to director studies, rigging, animation and game design. He directs "I Live" cinematic, its mobile project, in which he is both originator, designer and animator.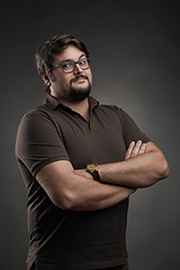 He deals with 2D graphics and, in general, every aspect of the art of design. He structured an affinity with 3D modeling, web design and media marketing. Having more than 15 years of experience, he creates websites for large scale brands and has a senior 2D/3D artist role in LGD studio, managing the company image and appearance style.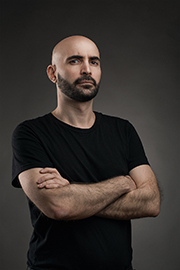 He joined LGD giving further evidence of his skills and fine taste in the field of the illustrative concept. Drawing, graphic experimentation and creativity describe his life path. He has been working for many years in this field, taking part in the graphic design of architecture projects, video games, animated series, advertising and comics.
DANIELE LO GRASSO
Founder | CEO
FULVIO SATTA
Lead programmer
GIOVANNI BATTAGLIA
2D/3D senior artist
ROBERTO ORCIANI
Senior graphic artist
STEFANO DELL'ARIA
Concept artist

The data entered will not be stored and will not be used for commercial purposes, will be deleted within 48 hours of receipt according to the old Privacy Code (Legislative Decree 196/2003) and the new EU Regulation 2016/679.
For more information, we refer you to the Privacy Policy.

Copyright © LGD STUDIO S.R.L.S. REA: PA-311863 P.Iva 06300000822